MEME GENERATOR
"An internet meme is a piece of content or an idea that's passed from person to person, changing and evolving along the way," according to the Know Your Meme website.
Have you seen such a recurring online image? Does the image make you laugh? If so, you've likely spotted an internet meme.
We all know that laughter can be very contagious. This is the magic ingredient that make internet Memes go viral. People get a laugh and instantly feel compelled to share the Meme laughter with others on social sites, email, or mobile.
The neat thing about Memes is that anyone can make them. There are thousands of Memes online and their popularity is growing exponentially, especially on social media sites such as Facebook and Pinterest. Heck, the next hottest Meme could come from you!
Introducing . . .
Meme Generator for WordPress. It is a premium plugin that allows you to transform any WordPress site into a funny blog with user-generated content. When you add user-generated content to a site, you can drive viral traffic. More traffic equals more money.
Check it out here:  Meme Generator
You have the option to purchase a single, multi, or developer site license. You will also have the opportunity to purchase Meme Press. It is a premium theme that has been designed to help you get the most out of Meme Generator.
You can now have a website just like other popular Meme Generator sites out there in just a matter of minutes!
====> Meme Generator
Covert Store Builder
I recently started juicing again using my Breville Juicer and Vitamix and was in the process of building a niche affiliate site to sell juicing-related items when the wonderful Covert Store Builder WordPress theme arrived on the scene. Perfect timing!
Covert Store Builder is developed by the IM Wealth Builders and if you have seen their previous Covert Social Press, Covert PinPress and Covert VideoPress themes… you know that this one is going to be amazing too!
What I like about Covert Store Builder is that it's point-and-click, so it's super easy to set up an affiliate site quickly – like in 5 minutes quick! The sites are gorgeous too. Plus, the theme has it all! I think you will love it too!
Check out the video:  http://teri.im/c/awesomestorebuilder
I'm so inspired by this theme that I am now going to use my Natural Health site as a hub and build many health-related niche affiliate stores that sell products to restore and maintain real health without the use of synthetics promoted by the killer medical industry. What's great is I can set them all up in minutes using Covert Store Builder.
====> http://teri.im/c/awesomestorebuilder
You can use the theme to build niche stores or mega stores. It's extremely versatile. Look at all of the features and options:
You can sell products from Amazon, Etsy, Commission Junction, and more
It has full autoresponder integration with GetResponse, Aweber, iContact, and more
It allows people to join your site as members. They will automatically be added to your list so you can promote your stores and products to them
Members can create Wishlists they can share with their friends via social media and email (this one is the real money maker!)
It has full Facebook integration for comments, plus integration with Pinterest and all the other popular social media sites for social sharing
It's the first self-optimizing affiliate store on the market. It will track views and clicks and automatically feature the best-selling products for bigger profits
It's built to mimic the tested and proven selling power of the biggest e-commerce sites
It looks like a million bucks too as you can see in the image below:
<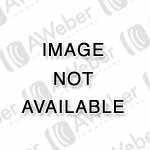 There are a few OTOs, one is a plugin that will let your run you Covert Store Builder sites on autopilot. Additionally, the price is set to go up this time tomorrow.
I've mentioned just a few of the things you can do with this theme, there are a lot more cool features that you will absolutely love too!
Check it out here:  http://teri.im/c/awesomestorebuilder