AMAZON S3 RERELEASED
Amazon s3 allows you to store and deliver all your digital products and files; it's basically an unlimited hard drive "in the sky." It's a great service to have if you sell online products.
You can:
Upload your digital products and create unique download links for your customers
Stream videos for products or as free content on your websites. Amazon's cloud means your viewer gets to use Amazon's server to prepare the video for streaming, instead of your web host's server
Store any files you wish, big or small, video or audio. Create as many files and clouds as you want
Protect your files and limit access to whomever you want
====> Amazon S3 Training
Inside the Amazon S3 training, you get 16 step-by-step tutorial videos:
Video 1: What is Amazon S3
Video 2: How Much Does It Cost
Video 3: How to Set Up an S3 Account
Video 4: Cloudberry Explorer – an Introduction
Video 5: Set Up your Cloudberry Explorer
Video 6: How to Create a Bucket using Cloudberry Explorer
Video 7: How to Share your Files
Video 8: How to Create Time-Expiring URLs
Video 9: S3 Fox Organizer – an Introduction
Video 10: How to Set Up your S3 Fox Organizer
Video 11: How to Create Buckets Using S3 Fox Organizer
Video 12: How to Share your Files
Video 13: How to Synchronize your Folders
Video 14: S3 Fox Organizer & Time Expiring URLs
Video 15: Your S3 Logging Details
Video 16: How To Stream Videos From Your S3 Account
====> Amazon S3 Training
If you want to sell products online, you will need to use Amazon S3. If you already know how to use it, great. But if you need to learn and would like to do so by video, then this is for you.
Grab it here this weekend for $7 ($20 off the regular price). Discount expires at 12 midnight (EDT) on Sunday, June 23, 2013.
====> Amazon S3 Training
AZON LISTER PRO 2.0
WOW!  Did you watch the video?
If you've ever wanted to set up Amazon affiliate product websites, it doesn't get any easier than this!
Azon Lister Pro 2.0 is a WordPress plugin that allows you to set up fully automated Amazon stores in seconds. They look awesome too!
Check it out here:
====> Azon Lister Pro 2.0
Not only that, but it takes seconds to set up the plugin in WordPress, there are no complicated options to monkey around with.
With Azon Lister Pro V2:
 You won't have to struggle with complicated coding within WordPress. Simply install and you'll have an Amazon page ready to go live in seconds!
 You can create a fully organized product store in a snap. Customers will find what they are looking for with ease – resulting in more sales and WAY more commissions!
 You won't spend long hours hunched over your computer struggling with WordPress. The easy-to-use admin panel lets you completely customize everything from colors to picture size, without ever needing to play with coding!
You  have the ability to use the 90-day cookie or 24-hour cookie. You'll be able to make commissions from visitors for up to 90 days worth of purchases… talk about long-term passive cash!
====> Azon Lister Pro 2.0
Azon Lister Pro 2.0 is like other Amazon store builder plugins on steroids! And the price is right too – you get 50% off the regular price for the next 7 days! You'll also get the option to purchase the AZ Discounter plugin that allows you to capture visitor email addresses in exchange for product discount info.
You will love the results you get!
Covert Store Builder
I recently started juicing again using my Breville Juicer and Vitamix and was in the process of building a niche affiliate site to sell juicing-related items when the wonderful Covert Store Builder WordPress theme arrived on the scene. Perfect timing!
Covert Store Builder is developed by the IM Wealth Builders and if you have seen their previous Covert Social Press, Covert PinPress and Covert VideoPress themes… you know that this one is going to be amazing too!
What I like about Covert Store Builder is that it's point-and-click, so it's super easy to set up an affiliate site quickly – like in 5 minutes quick! The sites are gorgeous too. Plus, the theme has it all! I think you will love it too!
Check out the video:  http://teri.im/c/awesomestorebuilder
I'm so inspired by this theme that I am now going to use my Natural Health site as a hub and build many health-related niche affiliate stores that sell products to restore and maintain real health without the use of synthetics promoted by the killer medical industry. What's great is I can set them all up in minutes using Covert Store Builder.
====> http://teri.im/c/awesomestorebuilder
You can use the theme to build niche stores or mega stores. It's extremely versatile. Look at all of the features and options:
You can sell products from Amazon, Etsy, Commission Junction, and more
It has full autoresponder integration with GetResponse, Aweber, iContact, and more
It allows people to join your site as members. They will automatically be added to your list so you can promote your stores and products to them
Members can create Wishlists they can share with their friends via social media and email (this one is the real money maker!)
It has full Facebook integration for comments, plus integration with Pinterest and all the other popular social media sites for social sharing
It's the first self-optimizing affiliate store on the market. It will track views and clicks and automatically feature the best-selling products for bigger profits
It's built to mimic the tested and proven selling power of the biggest e-commerce sites
It looks like a million bucks too as you can see in the image below:
<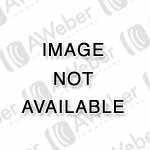 There are a few OTOs, one is a plugin that will let your run you Covert Store Builder sites on autopilot. Additionally, the price is set to go up this time tomorrow.
I've mentioned just a few of the things you can do with this theme, there are a lot more cool features that you will absolutely love too!
Check it out here:  http://teri.im/c/awesomestorebuilder